1 Day NAV Change as of 6/8/2023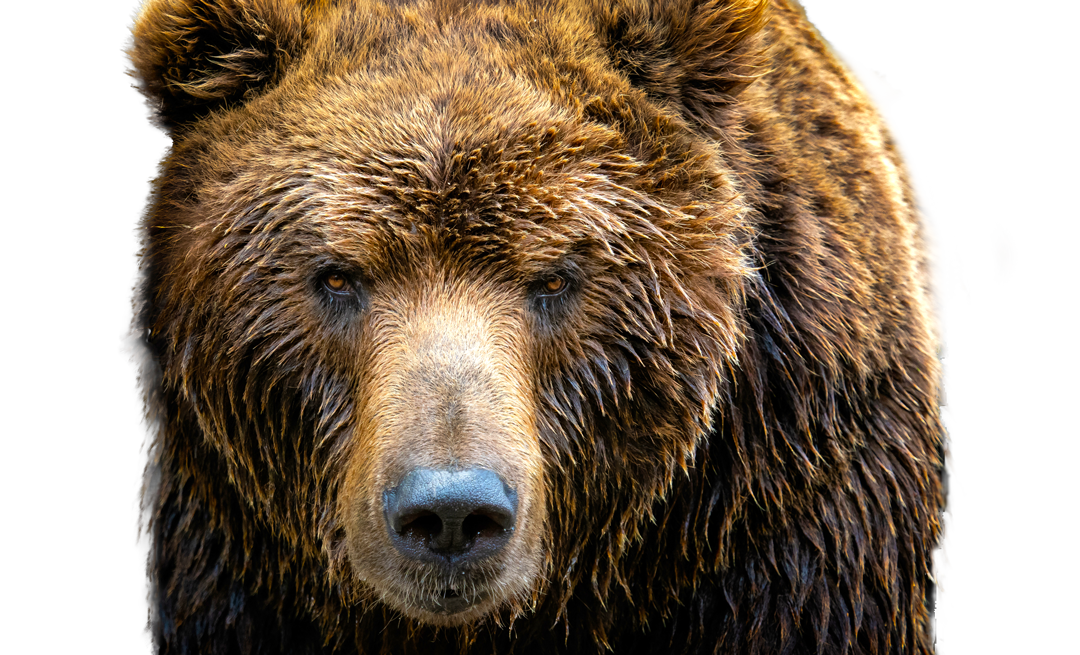 HDGE - RANGER EQUITY BEAR ETF
Fundamental Short Selling
Use forensic accounting based methodology to uncover securities with earnings quality deterioration or aggressive accounting practices
| Symbol | Exchange | Inception Date | CUSIP | Indicative Value | Options |
| --- | --- | --- | --- | --- | --- |
| HDGE | NYSE Arca | 1/26/2011 | 00768Y 412 | HDGE.IV | Available |
<strong>About The ETF</strong>
The investment objective of the AdvisorShares Ranger Equity Bear ETF (NYSE Arca: HDGE) is capital appreciation through short sales of domestically traded equity securities. HDGE is sub-advised by Ranger Alternative Management, L.P. ("Portfolio Manager"). The Portfolio Manager implements a bottom-up, fundamental, research driven security selection process. In selecting short positions, the Fund seeks to identify securities with low earnings quality or aggressive accounting which may be intended on the part of company management to mask operational deterioration and bolster the reported earnings per share over a short time period. In addition, the Portfolio Manager seeks to identify earnings driven events that may act as a catalyst to the price decline of a security, such as downwards earnings revisions or reduced forward guidance.
<strong>Why Invest in HDGE?</strong>
As a Tool to Hedge Equity Exposure – HDGE can be used as part of a long/short strategy in which an investor may synthetically integrate by pairing HDGE with a long-index ETF (or an investor's portfolio of long positions), providing the investor with a "buy and hold" option to hedge their long domestically-traded equity exposure.
For Diversified Portfolio Construction – The Portfolio Manager's portfolio construction process emphasizes diversification across a number of industries and specific companies with a special focus on catalysts that drive lower stock returns. The portfolio typically consists of between 20-75 equity short positions, with an average position size of between 2% and 7% of the portfolio exposure.
For a Fundamental Investment Process – The Portfolio Manager utilizes accounting metrics across the income statement, cash flow statement and balance sheet to identify companies with low earnings quality or possible aggressive accounting practices. These factors may suggest operational deterioration in a company's business. Qualitative analysis is also considered. An assessment of the management team, accounting practices, corporate governance and the company's competitive advantage are analyzed before a company is included as part of the HDGE portfolio.
<strong>Key Attributes</strong>
Disciplined, Repeatable Investment Process – The forensic accounting based methodology the Portfolio Manager utilizes is a disciplined, consistent investment approach to both security selection and risk management. Like an investigative auditor, a forensic accountant dissects a company's financial statements, crunching the numbers searching for evidence in the data that may suggest operational deterioration or manipulative sales and revenue recognition, rather than focusing on fad products or broken business models to identify domestically-traded equity stocks that are expected to underperform.
Experience – The Portfolio Manager has experience trading and managing short portfolios with the ability to tactically allocate to liquid, low short interest stocks of companies which may be masking operational deterioration.
Market Analysis – Top-down technical evaluation of broader market liquidity, sentiment and breadth is utilized to help identify short and intermediate term market trends, manage exposure and mitigate risk.
Specialized Strategy – Effectively shorting individual securities requires an approach very different from a traditional long-only strategy. HDGE is a very specialized product managed by investment professionals with years of short selling experience as opposed to another fund that might not have the HDGE ETF Product Manager's shorting expertise.
<strong>About the Portfolio Manager</strong>
John Del Vecchio, CFA – Portfolio Manager/Principal
Mr. Del Vecchio serves as a Portfolio Manager for Ranger Alternative Management, L.P. ("Ranger"). Mr. Del Vecchio managed short only portfolios for Ranger from October, 2007 through March, 2010. He also serves as principal and founder of Parabolix Research, LLC, a short-only research firm. From 2003-2007, Mr. Del Vecchio served as an Analyst with David W. Tice & Associates / Behind the Numbers, LLC selecting short sale opportunities utilizing forensic accounting research on behalf of institutional clients and the Prudent Bear Fund. In 2002, Mr. Del Vecchio served as a portfolio manager for RedHawk Advisors, LLC with responsibility for managing the short sale allocation of the fund. In 2001, Mr. Del Vecchio served as an Analyst for the Center for Financial Research and Analysis (CFRA) performing forensic accounting analysis for short sale opportunities. Mr. Del Vecchio earned a B.S. in Finance, Summa Cum Laude, from Bryant College, and was awarded Beta Gamma Sigma honors. Mr. Del Vecchio earned the right to use the Chartered Financial Analyst designation in September, 2001.
Brad H. Lamensdorf – Portfolio Manager/ Principal
Mr. Lamensdorf serves as a Portfolio Manager for Ranger Alternative Management, L.P. ("Ranger") and provides trading and market strategy for Ranger's short only portfolio. Mr. Lamensdorf has served as a Trading and Market Strategist for Ranger since 2009. Mr. Lamensdorf also serves as a principal of Precisian GP, LLC and Portfolio Manager of Precisian Partners L.P., both positions of which he has held since November 2007. Prior to Precisian, Mr. Lamensdorf founded BHL Partners L.P. a commodity oriented hedge fund primarily focused on gold and gold equities. From 1998 through 2005, Mr. Lamensdorf served as principal and portfolio manager for Tarpon Capital Management, L.P., which managed long/short hedge funds. In 1997, he was a founder, partner and co-manager of KBH, L.L.P., an investment firm created to manage investment portfolios for the King-Hughes family. From 1992 through 1996, Mr. Lamensdorf worked on the equity trading desk for the Bass family in Fort Worth, Texas, where he co-managed an extensive equity portfolio with emphasis on short selling and derivatives strategies. He also provided market analysis for fund managers throughout the Bass network. Mr. Lamensdorf received a B.A. in psychology from the University of Texas at Austin in 1992.
Click on the above slides to expand the slide view.

| | |
| --- | --- |
| NAV | $23.14 |
| Change | $0.11 |
| Shares Outstanding | 5,587,500 |
| Assets Under Management | $129,279,806.86 |
| | |
| --- | --- |
| Closing Price | $23.11 |
| Close Change | $0.05 |
| Volume | 42,046 |
| | |
| --- | --- |
| Premium Discount | $0.000 |
| 30-Day Median bid-ask Spread | 0.16 |
Premium/Discount Historical Data
|
NAV Historical Data
|
Daily Premium/Discount Historical Data
Shares are bought and sold at market price (closing price) not NAV and are not individually redeemed from the Fund. Market price returns are based on the midpoint of the bid/ask spread at 4:00 pm Eastern Time (when NAV is normally determined), and do not represent the return you would receive if you traded at other times.