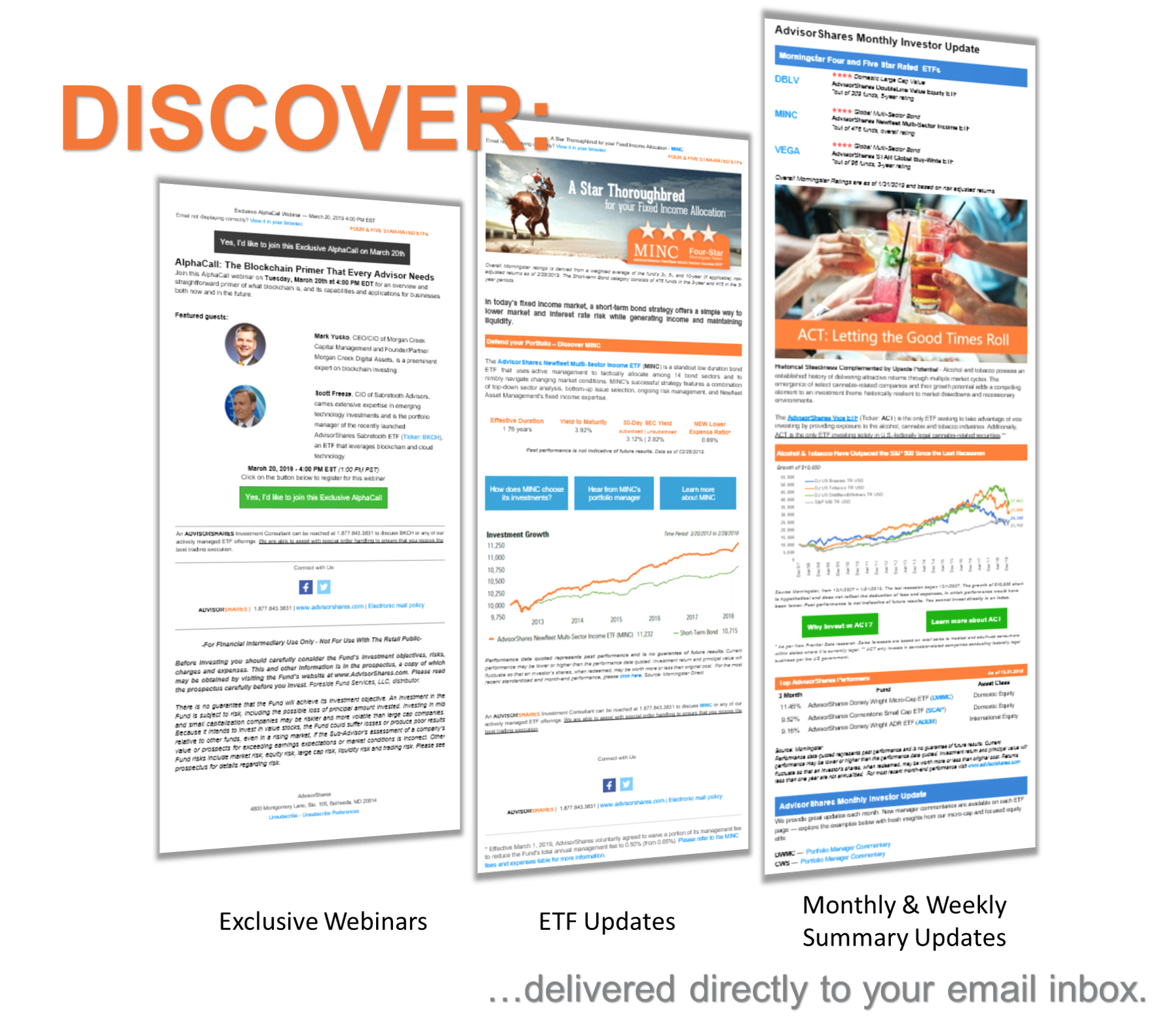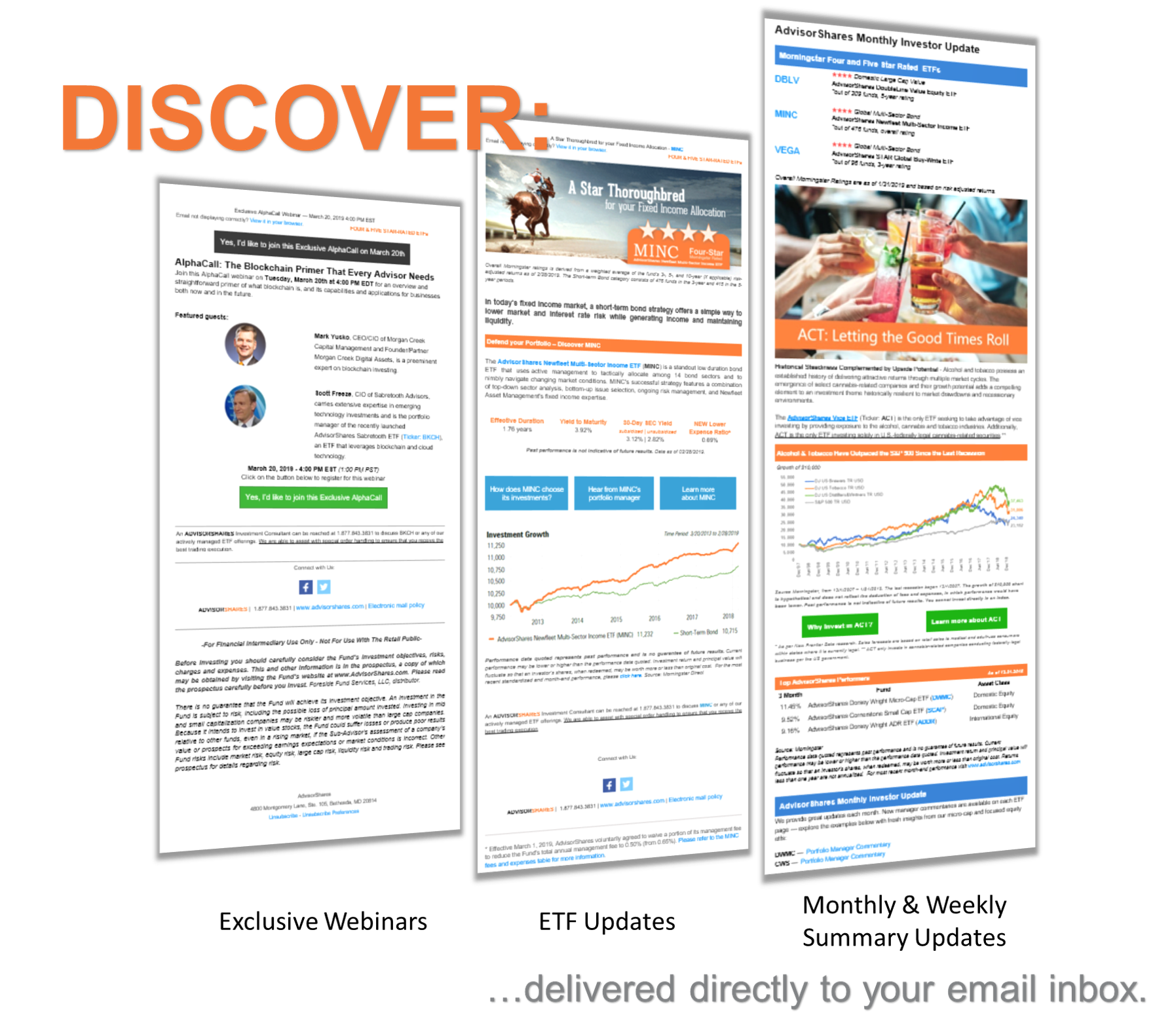 Register to Receive First Access to:
New Portfolio Manager Content
Upcoming Exclusive Webinars
Updates for Each Individual ETF
Monthly Investor Update
Launches of New ETFs
Top-Performing ETFs
…and more!
Enter your contact information below to receive current updates on AdvisorShares and its ETFs.
Before investing you should carefully consider the Fund's investment objectives, risks, charges and expenses. This and other information is in the prospectus and summary prospectus. Please read the prospectus and summary prospectus carefully before you invest. Foreside Fund Services, LLC, Distributor.
An investment in the Funds is subject to risk, including the possible loss of principal amount invested. The risks associated with each Fund include the risks associated with the underlying ETFs, which can result in higher volatility, and are detailed in each Fund's prospectus and on each Fund's webpage.