Welcome to the AdvisorShares Advisor Center!
Below you can find current insight from our team that will help you better understand our ETFs, different factors that can impact our ETFs, and how changes are made in our ETFs to best position them for success.
We post these in chronological order, so that the most recent content is easily available for you at the top of the list. You can use the sorting menu to organize the content based on your preferences.
We will continue to post new content with the goal of making you a better informed investor.



Performance data quoted represents past performance and is no guarantee of future results. All Fund data and performance data quoted is believed to be accurate, and unless otherwise stated, is sourced from the Fund administrator, the Advisor's or Sub-Advisor's proprietary data, and Morningstar. Current performance may be lower or higher than the performance data quoted. Investment return and principal value will fluctuate so that an investor's shares, when redeemed, may be worth more or less than original cost. Returns less than one year are not annualized.
To view a fund's standardized performance and for complete holdings information for the fund(s), click on the ETF symbol listed on the bottom of this page.
Advisor Video Content & AlphaCall Webinar Replays
Register here to access our library of financial-professional exclusive content:
Manager Minutes — Monthly update videos directly from the portfolio manager where you can listen to anecdotal musings and qualitative analysis from managers in their own voices.
AlphaCall Webinars — Features portfolio managers and industry experts on current themes to keep you informed on what your clients need you to know. 
Thought Leadership — Written insight, focused on current trends and environments.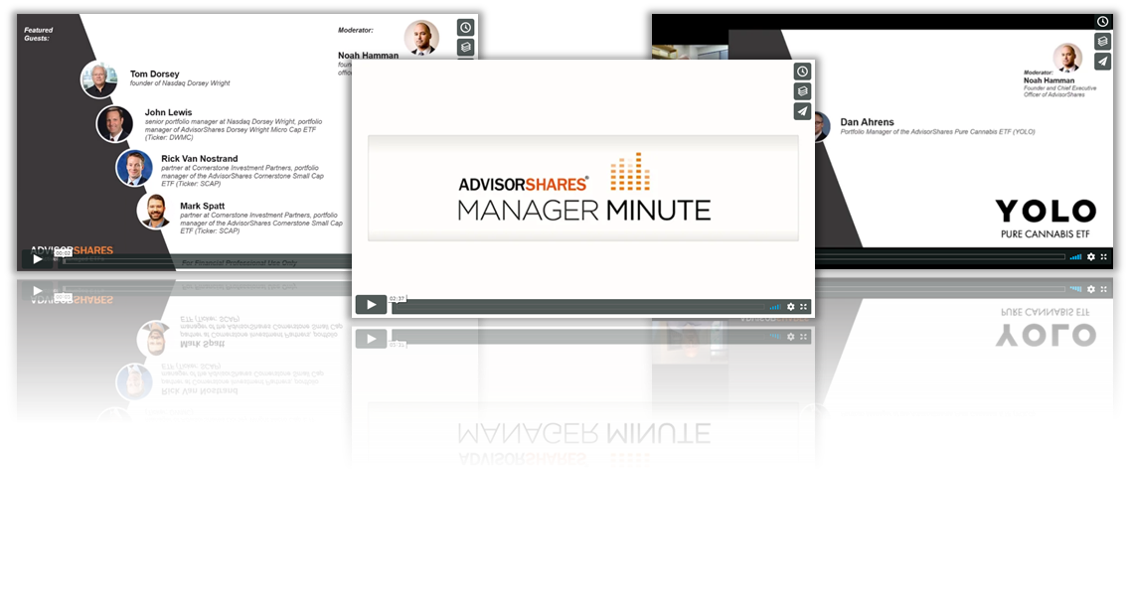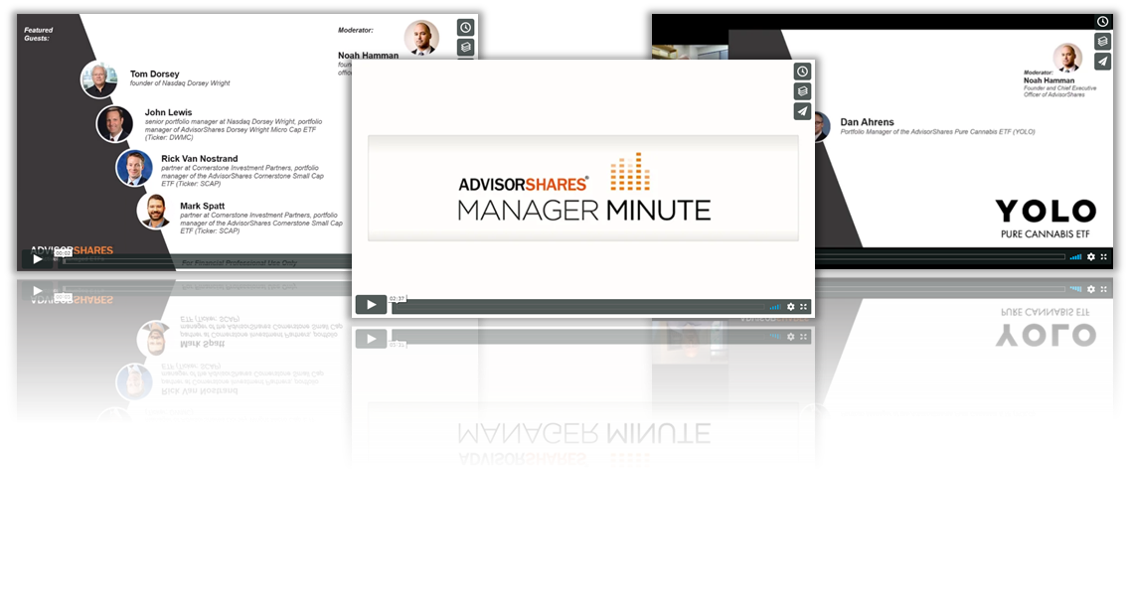 Before investing you should carefully consider the Fund's investment objectives, risks, charges and expenses. This and other information is in the prospectus and summary prospectus. Please read the prospectus and summary prospectus carefully before you invest. Foreside Fund Services, LLC, Distributor.
An investment in the Funds is subject to risk, including the possible loss of principal amount invested. The risks associated with each Fund include the risks associated with the underlying ETFs, which can result in higher volatility, and are detailed in each Fund's prospectus and on each Fund's webpage.