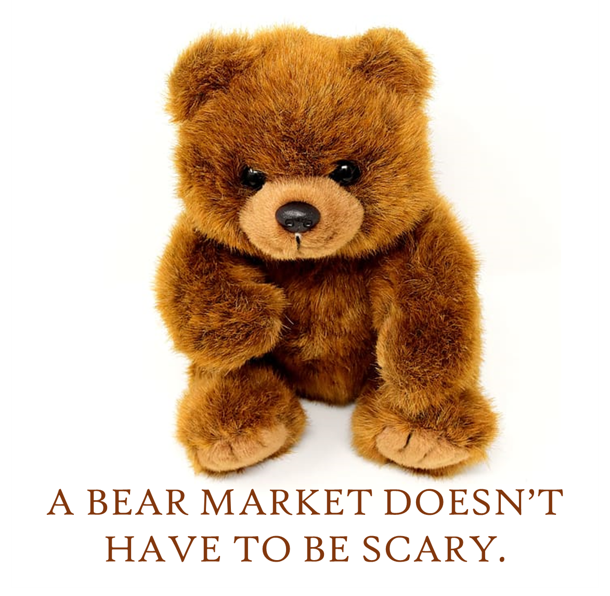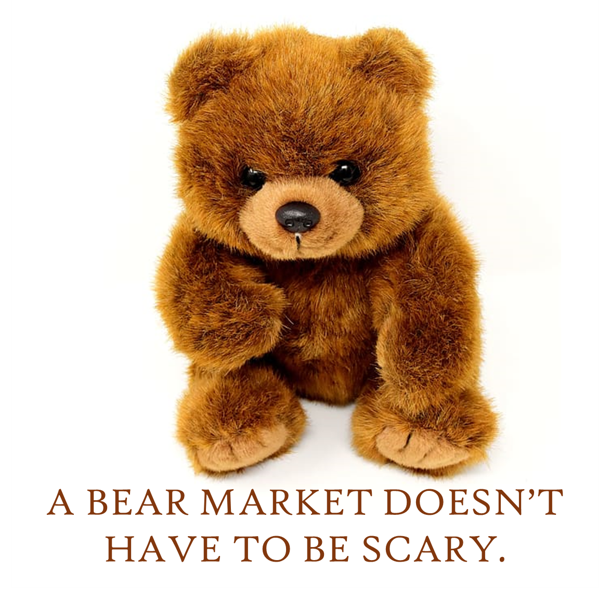 Market volatility and downturns are inevitable, but unpredictable.
Are your clients prepared?
AdvisorShares offers the DWSH ETF, an alpha-seeking potential solution to manage volatility and to hedge market risk.
DWSH and HDGE Have Outperformed During Past Market Correction and Downturns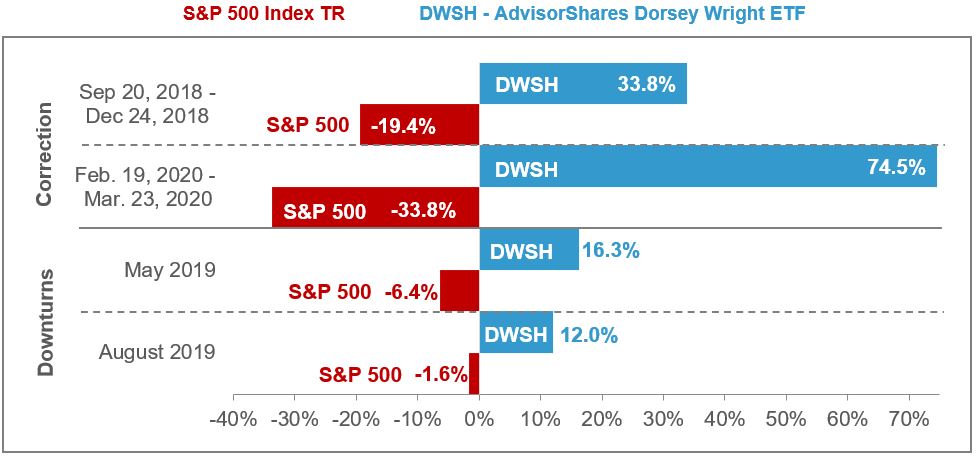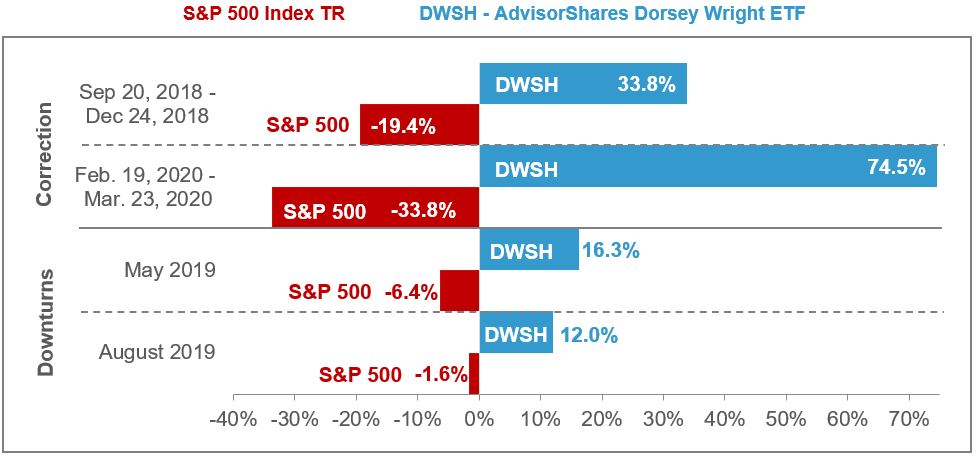 Performance data quoted represents past performance and is no guarantee of future results. Current performance may be lower or higher than the performance data quoted. Investment return and principal value will fluctuate so that an investor's shares, when redeemed, may be worth more or less than original cost. 
Short-term performance may often reflect conditions that may not be sustainable, and thus such performance is not guaranteed in the future. 
For month-end and standardized performance go to www.advisorshares.com/etfs/dwsh. Source: Morningstar
DWSH employs Nasdaq Dorsey Wright's proprietary technical analysis –capitalizing on the flip side of relative strength by shorting stocks identified as momentum laggards.
Before investing you should carefully consider the Fund's investment objectives, risks, charges and expenses. This and other information is in the prospectus, a copy of which may be obtained by visiting www.advisorshares.com. Please read the prospectus carefully before you invest. Foreside Fund Services, LLC, distributor.
There is no guarantee that the Fund will achieve its investment objective. An investment in the Fund is subject to risk, including the possible loss of principal amount invested. The Fund may invest in (or short) ETFs, ETNs and ETPs. In addition to the risks associated with such vehicles, investments, or reference assets in the case of ETNs, lack of liquidity can result in its value being more volatile than the underlying portfolio investment. Other Fund risks include market risk, equity risk, short sales and leverage risk, large cap risk, early closing risk, liquidity risk and trading risk. Short sales involve leverage because the Fund borrows securities and then sells them, effectively leveraging its assets. The use of leverage may magnify gains or losses for the Fund. See prospectus for specific risks and details.