QPT | QPX: 2nd Quarter 2021 Portfolio Review
Performance data quoted represents past performance and is no guarantee of future results. Current performance may be lower or higher than the performance data quoted. Investment return and principal value will fluctuate so that an investor's shares, when redeemed, may be worth more or less than original cost. Returns less than one year are not annualized. For the fund's most recent standardized and month-end performance, please click www.advisorshares.com/etfs/qpt or www.advisorshares.com/etf/qpx.
Ordinary market fluctuations:
There were many interesting headlines this past quarter, but markets movements were consistent with fluctuations of the past, and were in line with our risk models. The underperformance in the second half of the first quarter turned into an overperformance in the second quarter. We did not find anything out of the ordinary in terms of co-movements, and the quarter was par for the course in statistical terms.
No QIX-triggered rebalancing
The QIX index (a proprietary index of implied volatility spanning stocks, gold and government bonds), spend the quarter well-below levels that are characteristics of liquidity crises. As such, only run-of-the-mill optimization-related changes were made to the portfolio during the quarter.
Inflation Talk:
Inflation talk was an expansive topic of discussion during the quarter, having seemingly an effect on long-term government bonds. Some observers pointed to significant increases in prices on a year-over-year basis, as well as the large money printing campaign by the Federal Reserve as evidence that inflation was inevitable. More nuanced observers noticed that commodity prices rebounded from their historical lows of March 2020, but were mostly well within their historical ranges, thus concluding that evidence inflation was tenuous. The velocity of Money (M2) remained around all time lows.
Our view is that while inflation is definitely possible, it seems more likely that the rise in consumer prices is due to the supply chain getting back to normal. We also note the distinction between a one-time, general increase in the price levels, and inflation. Inflation is a continuous increase in prices year after year, not a one-time adjustment.
Rotation to value:
Another popular topic of conversation in the press was the so-called 'rotation to value'. According to this theory, 'cheap' businesses were 'in', and large, fast-growing companies printing massive amounts of cash were out of fashion. That proved to be a flash in the pan, probably best explained by the rebound from the abyss of energy and financial companies. The trade ran out of space to grow, and long-term investing logic caught up.
QPT Portfolio Holdings:
| | | |
| --- | --- | --- |
| Ticker | Security Description | Portfolio Weight % |
| TLT | ISHARES 20+ YEAR TREASURY BO | 25.07% |
| QQQ | INVESCO QQQ TRUST SERIES 1 | 22.65% |
| XLK | TECHNOLOGY SELECT SECT SPDR | 17.62% |
| BLV | VANGUARD LONG-TERM BOND ETF | 15.76% |
| PNQI | INVESCO NASDAQ INTERNET ETF | 10.29% |
| VNQ | VANGUARD REAL ESTATE ETF | 3.33% |
| TIP | iShares TIPS Bond ETF | 3.07% |
QPX Portfolio Holdings:
| | | |
| --- | --- | --- |
| Ticker | Security Description | Portfolio Weight % |
| QQQ | INVESCO QQQ TRUST SERIES 1 | 38.54% |
| XLK | TECHNOLOGY SELECT SECT SPDR | 30.08% |
| FDN | FIRST TRUST DJ INTERNET IND | 17.21% |
| VTI | VANGUARD TOTAL STOCK MKT ETF | 7.84% |
| IWO | ISHARES RUSSELL 2000 GROWTH | 3.90% |
As of 06.30.2021.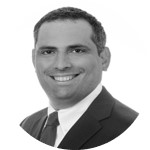 Before investing you should carefully consider the Fund's investment objectives, risks, charges and expenses. This and other information is in the prospectus, a copy of which may be obtained by visiting www.advisorshares.com. Please read the prospectus carefully before you invest. Foreside Fund Services, LLC, distributor.
Investing Involves Risk Including possible loss of principal.
There is no guarantee the Advisors investment strategy will be successful. When models and data prove to be incorrect or incomplete, any decisions made in reliance thereon expose the Fund to potential risks. In addition, the use of predictive models has inherent risk. Because predictive models are usually constructed based on historical data supplied by third parties, the success of relying on such models may depend heavily on the accuracy and reliability of the supplied historical data. The Fund's particular allocations may have a significant effect on the Fund's performance. Allocation risk is the risk that the selection of ETFs and the allocation of assets among such ETFs will cause the Fund to underperform other funds with a similar investment objective that do not allocate their assets in the same manner or the market as a whole. For a list of the asset class specific risks please see the prospectus.