QPT: 3rd Quarter 2021 Portfolio Review
Performance data quoted represents past performance and is no guarantee of future results. Current performance may be lower or higher than the performance data quoted. Investment return and principal value will fluctuate so that an investor's shares, when redeemed, may be worth more or less than original cost. Returns less than one year are not annualized. For the fund's most recent standardized and month-end performance, please click www.advisorshares.com/etfs/qpt.
The AdvisorShares Q Portfolio Blended Allocation ETF (QPT) the fund finished behind its blended benchmark – 60% S&P 500 Index / 40% Bloomberg Barclays Aggregate Bond Index for the third quarter.
Concerns about China's Evegrande impact, Chinese technology sell-offs and the gridlock in Washington, D.C. over the debt ceiling were contributing factors.
There were no risk-off rebalancing triggered by the QIX index, which saw its value fluctuate between 12.93 and 19.69, well below the rebalance trigger of 37.50.
During the third quarter, QPT maintained exposure to a diversified group of asset classes such as gold, long-term bonds and stocks in the amounts that the model identified as optimum in terms of expected reward for the risk taken.
| | | |
| --- | --- | --- |
| Ticker | Security Description | Portfolio Weight % |
| TLT | ISHARES 20+ YEAR TREASURY BO | 25.07% |
| QQQ | INVESCO QQQ TRUST SERIES 1 | 22.65% |
| XLK | TECHNOLOGY SELECT SECT SPDR | 17.62% |
| BLV | VANGUARD LONG-TERM BOND ETF | 15.76% |
| PNQI | INVESCO NASDAQ INTERNET ETF | 10.29% |
| VNQ | VANGUARD REAL ESTATE ETF | 3.33% |
| TIP | iShares TIPS Bond ETF | 3.07% |
As of 09.30.2021. Cash is not included.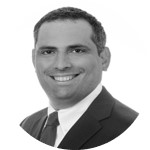 Before investing you should carefully consider the Fund's investment objectives, risks, charges and expenses. This and other information is in the prospectus, a copy of which may be obtained by visiting www.advisorshares.com. Please read the prospectus carefully before you invest. Foreside Fund Services, LLC, distributor.
Investing involves risk Including possible loss of principal.
There is no guarantee the Advisors investment strategy will be successful. When models and data prove to be incorrect or incomplete, any decisions made in reliance thereon expose the Fund to potential risks. In addition, the use of predictive models has inherent risk. Because predictive models are usually constructed based on historical data supplied by third parties, the success of relying on such models may depend heavily on the accuracy and reliability of the supplied historical data. The Fund's particular allocations may have a significant effect on the Fund's performance. Allocation risk is the risk that the selection of ETFs and the allocation of assets among such ETFs will cause the Fund to underperform other funds with a similar investment objective that do not allocate their assets in the same manner or the market as a whole. For a list of the asset class specific risks please see the prospectus.