1 Day NAV Change as of 1/28/2022
PSDN - AdvisorShares Poseidon Dynamic Cannabis ETF
Intelligent Leverage Investing in Cannabis
PSDN invests in cannabis with the ability to use leverage to boost exposure in specific names in an effort to add alpha.
| Symbol | Exchange | Inception Date | CUSIP | Indicative NAV |
| --- | --- | --- | --- | --- |
| PSDN | NYSE Arca | 11/16/2021 | 00768Y 354 | PSDN.NV |
<strong>What does PSDN invest in?</strong>
The AdvisorShares Poseidon Dynamic Cannabis ETF (PSDN) is an actively managed global equity ETF investing in companies believed to be strategically positioned to benefit from the cannabis industry and the infrastructure supporting it. While PSDN seeks to diversify its portfolio across geographic regions and cannabis subsectors, it is dynamically managed to tactically overweight (or underweight) specific countries, cannabis subsectors, or individual companies. PSDN may seek to take advantage of specific market opportunities by using leverage to add greater exposure to specific cannabis companies for which portfolio management has the greatest conviction.
<strong>Why Invest in PSDN?</strong>
Long-term Growth Opportunity – Since its early legalization days, the cannabis industry has grown to nearly $24 billion in global legal sales in 2020 and is estimated potentially grow to $51 billion by 2025.1 Expansion is anticipated in both the adult-use market as legalization increases and the medical-use market as cannabis' potential benefits and therapeutic applications continue to be discovered and developed.
Non-Cyclical Consumer Demand – During the height of the COVID-19, most states recognized cannabis businesses as providing an essential service and allowed them to remain open. In fact, during 2020, Americans purchased 71% more cannabis than they did in 2019.2 Similar to alcohol and tobacco products, demand for cannabis shows signs of potential inelasticity, suggesting that the industry may be resilient to economic downturns.
Deep Cannabis Investing Experience – Founded in 2013 by siblings Emily and Morgan Paxhia, Poseidon Investment Management is one of the earliest and longest running investment firms focused exclusively on the cannabis and hemp industry. The duo's interest in cannabis is a personal one – it is tied to their parents' belief in cannabis legalization and the medical benefits it might have provided before both parents succumbed to cancer within a short time of each other. We believe Poseidon's history of investing in, supporting, and developing the cannabis sector from its infancy through today differentiates it from other managers. The Poseidon team is firmly embedded in the cannabis industry, raising private funds and continuing to deploy capital in more than 60 cannabis, ancillary cannabis, and hemp companies, serving on the Boards of Directors of over 10 cannabis organizations, and being recognized as a leader in the industry.
Growing Public Acceptance and Legalization – 91% of Americans now favor some form of marijuana legalization (either medical use only or both medical and recreational use), representing a dramatic increase in public support over the last two decades.3 Currently in the U.S., over 35 states and D.C. allow medical cannabis while 19 states and D.C. have legalized recreational marijuana.
<strong>Where Can PSDN Fit in a Traditional Portfolio?</strong>
PSDN can be used as a thematic investment, offering dynamic cannabis-focused exposure, a small to mid-cap bias, and minimal overlap to major benchmarks, such as the S&P 500, the Dow Jones Industrial Average or the Nasdaq Composite. Investors need to understand that leverage can magnify PSDN's gains or losses and may add volatility.
<strong>Key Attributes</strong>
Investing Globally – While the U.S. and Canada have led the headlines, cannabis is a global phenomenon: 70 countries around the world have some form of legalized medical cannabis and 10 countries have legalized or decriminalized cannabis for recreational use.1 Large global brands are also taking a stake in the growing cannabis industry – e.g. Constellation Brands, Molson Coors, Altria, and Imperial Brands – as well as institutional investors and celebrities and athletes.
"Intelligent" Leverage – At the portfolio management's discretion and to take advantage of opportunities that periodically arise in the cannabis market, PSDN can actively apply moderate levels of leverage (up to 150% of portfolio assets) to increase the portfolio's exposure to specific high conviction cannabis companies. PSDN's use of leverage is designed to add alpha to the investment strategy over time, to be used for longer investment time frames, and is not passively applied to the entire portfolio.
Cannabis Sub-Sector Exposure– While investing exclusively in the in the cannabis and hemp industry, PSDN seeks to diversify its portfolio across cannabis subsectors, such as ancillary products and services, software technologies, biotechnology / pharmaceuticals, internet enabled devices, consumer products, agriculture technologies, as well as multi-state and single state operators, and international licensed producers.
Active Advantage – The burgeoning cannabis industry can experience rapid change caused by volatility, speculation, evolving legalization, and industry consolidation. To address these events, PSDN takes an active management approach to cannabis investing, allowing it to adjust its portfolio more dynamically than a passive index-based strategy. Active management also allows PSDN to seek opportunities from initial public offerings, potential mergers, or the fast-paced changes that occur in the cannabis industry.
<strong>About the Portfolio Manager</strong>
Emily Paxhia, Co-Founder, Managing Director & Portfolio Manager
Ms. Paxhia co-founded Poseidon Investment Management – one of the first companies dedicated to investing exclusively in the emerging cannabis industry – with her brother in 2013. Since that time, Ms. Paxhia has reviewed thousands of cannabis companies and worked with countless founders to help shape unique market strategies and product launches, advise on day-to-day business operations, and provide investment capital. Extremely active in the investment decision making processes, Ms. Paxhia works closely with her partners on company due diligence to extract actionable insights from research, engage in detailed market analysis, assess company fit and scalability, and create meaningful deal structures. Additionally, Ms. Paxhia has dedicated her time and energy to supporting policy groups, such as the Marijuana Policy Project, and serving on the Board of Directors of Athletes for CARE and The Initiative. Ms. Paxhia received a B.A. in Psychology from Skidmore College in 2002 and an M.A. in Psychology from New York University in 2008.
Morgan Paxhia, Co-Founder, Managing Director & Portfolio Manager
With over fourteen years' experience in investing and finance, Mr. Paxhia has developed a deep understanding of asset management, including individual company analysis, portfolio construction, and risk mitigation. As a co-founder of Poseidon Investment Management, he has primarily focused on the emerging cannabis industry. Given the limited information and institutional research on the cannabis industry, Mr. Paxhia embraces an active approach of working closely with companies and utilizing a "boots on the ground" methodology to better understand individual companies and the industry. Traveling extensively across the U.S. and Canada, reviewing hundreds of business plans, and overseeing several existing cannabis funds' investments, Mr. Paxhia has developed Poseidon's investment methodology, tailored specifically to the business of cannabis. He has created frameworks for analysis depending on sub-sector, company stage, and participation across the capital spectrum through a database of contacts, valuations, metrics, industry and market data, and other relevant factors. Mr. Paxhia started his investment career at UBS Financial Services in Wealth Management/ Investment Banking. Following his tenure at UBS, Morgan transitioned to a Rhode Island-based registered investment advisor working with the partners of the firm on fundamental portfolio management. Morgan received a B.S. in Applied Mathematics from the University of Rhode Island in 2005.
Tyler Greif, Managing Director & Portfolio Manager
Mr. Greif possesses nearly 21 years of experience as an investor in both the public and private markets. He began his career in 2000, having worked at Goldman Sachs as an investment banker in the Mergers and Acquisitions group in New York City. Following his tenure at Goldman Sachs, he joined PSAM, a hedge fund also based in New York City. Throughout his eight-year tenure at PSAM, Mr. Greif researched and invested in numerous companies and was promoted to Vice President. Mr. Greif took an active role in many of the investments, having served in the capacity of Co-Chairman of the Official Creditors Committee in the Dana Corporation restructuring process and on numerous ad hoc creditor committees. In 2010, Mr. Greif founded and served as Chief Executive Officer of Proven Fields Oil & Gas, an energy-focused private equity fund, which acquired, developed and managed oil and gas assets in multiple U.S. states. After leading the successful sale of most of the assets of Proven Fields, Mr. Greif launched a new investment and advisory firm named HomeBase, which both invests in and provides outsourced CFO advisory, accounting and bookkeeping services to venture-stage companies. Mr. Greif is an investor in and serves on the Board of Vicunita Minerals UK Limited, a company focused on gold mining in Peru, and as Chief Investment Officer of EdgeHill Venture Partners. Mr. Greif received a B.B.A. from Emory University in 2000.
PSDN Overview from Emily Paxhia
Get an introduction to the PSDN ETF directly from the portfolio manager, Emily Paxhia.
PSDN Overview from Emily Paxhia
Get an introduction to the PSDN ETF directly from the portfolio manager, Emily Paxhia.
Fund
Price History
As of 1/28/2022
| | | | |
| --- | --- | --- | --- |
| NAV | $5.94 | Closing Price | $5.98 |
| Change | $-0.15 | Close Change | $-0.12 |
| Shares Outstanding | 1,040,000 | Volume | 22773 |
| 4PM Bid/Offer Midpoint | $5.97 | Premium Discount | $0.03 |
| Assets Under Management | $6,176,062.14 | 30-Day Median bid-ask Spread | - |
Shares are bought and sold at market price (closing price) not NAV and are not individually redeemed from the Fund. Market price returns are based on the midpoint of the bid/ask spread at 4:00 pm Eastern Time (when NAV is normally determined), and do not represent the return you would receive if you traded at other times.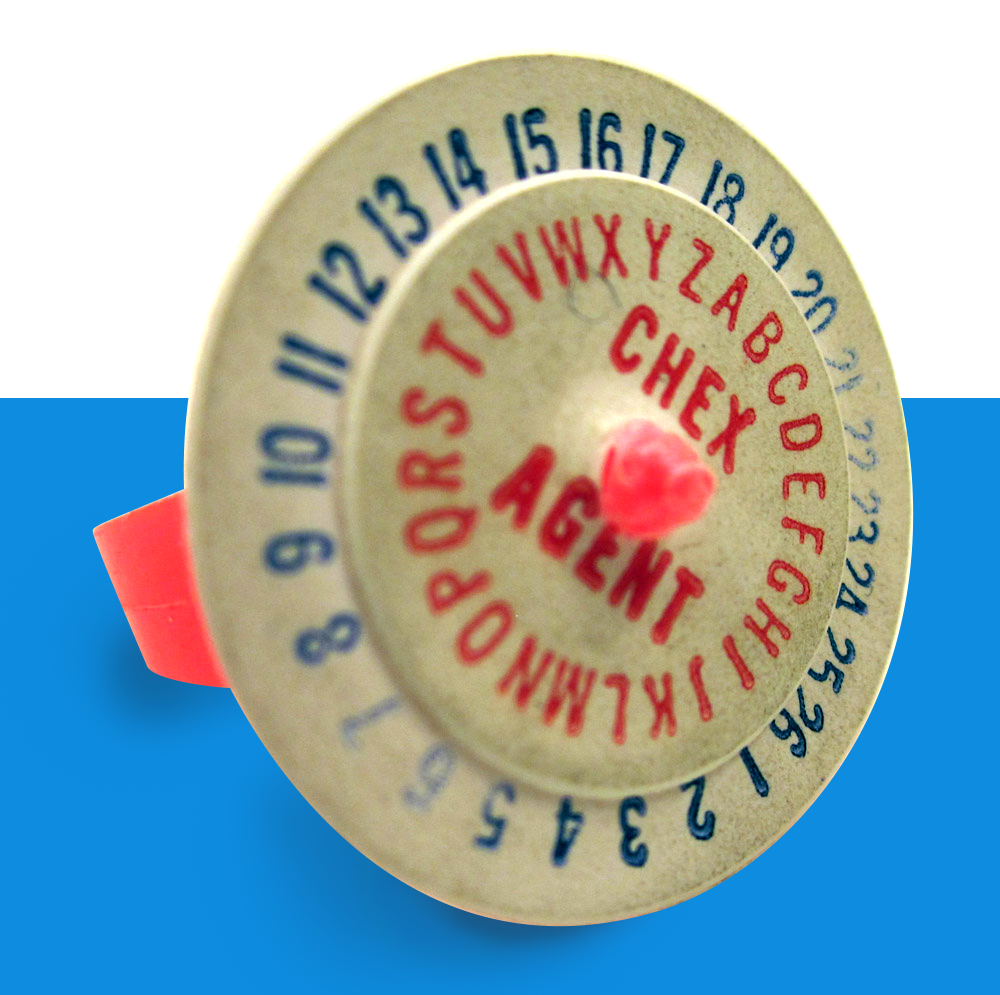 FUND
Characteristics
As of 12/31/2021
PSDN Market Capitalization
Source: Morningstar & AdvisorShares
| Date | Account Symbol | Stock Ticker | Security Number | Security Description | Shares/Par (Full) | Price (Base) | Traded Market Value (Base) | Portfolio Weight % | Asset Group |
| --- | --- | --- | --- | --- | --- | --- | --- | --- | --- |
| 01/28/2022 | PSDN | GTBIF | GTBIFTRS | GREEN THUMB INDUSTRIES SWAP REC | 52,784.00 | 17.05 | 899,967.20 | 14.56% | TW |
| | | TCNNF | TCNNFTRS | TRULIEVE CANNABIS SWAP REC | 41,212.00 | 18.64 | 768,191.68 | 12.43% | TW |
| | | VRNOF | VRNOFTRS | VERANO HOLDINGS CORP SWAP REC | 59,894.00 | 10.32 | 618,106.08 | 10.00% | TW |
| | | AYRWF | AYRWFTRS | REC AYR WELLNESS INC | 46,442.00 | 13.1 | 608,390.20 | 9.84% | TW |
| | | AAWH | AAWH TRS | ASCEND WELLNESS HOLDINGS SWAP REC | 128,980.00 | 4.41 | 568,608.33 | 9.20% | TW |
| | | CURLF | CURLFTRS | CURALEAF HOLDINGS INC SWAP REC | 80,350.00 | 7.04 | 565,664.00 | 9.15% | TW |
| | | CCHWF | CCHWFTRS | COLUMBIA CARE INC SWAP REC | 213,380.00 | 2.65 | 565,457.00 | 9.15% | TW |
| | | JUSHF | JUSHFTRS | JUSHI HOLDINGS INC SWAP REC | 167,467.00 | 3.35 | 561,014.45 | 9.08% | TW |
| | | TRSSF | TRSSFTRS | TERRASCEND CORP SWAP REC | 100,902.00 | 5.06 | 510,564.12 | 8.26% | TW |
| | | CRLBF | CRLBFTRS | CRESCO LABS INC SWAP REC | 84,160.00 | 5.86 | 493,177.60 | 7.98% | TW |
| | | | 9999FWD$M | DERIVATIVES COLLATERAL | 4,720,000.00 | 100 | 4,720,000.00 | 76.36% | MM |
| | | | X9USDBLYT | BLACKROCK TREASURY TRUST INSTL 62 | 2,005,616.95 | 1 | 2,005,616.95 | 32.45% | MM |
| | | | | CASH | -6,703,629.64 | 100 | -6,703,629.64 | -108.45% | CA |
Holdings and allocations are subject to risks and to change. A holding identified with an "MM" at the end of its name indicates it is a Money Market fund.
| | |
| --- | --- |
| Management Fee | 0.80% |
| Other Expenses | 0.12% |
| Net Expense Ratio | 0.92% |
* Because the Fund is new, "Other Expenses" are based on estimated amounts for the current fiscal year.
Before investing you should carefully consider the Fund's investment objectives, risks, charges and expenses. This and other information is in the prospectus, a copy of which may be obtained by visiting the Fund's website at www.AdvisorShares.com. Please read the prospectus carefully before you invest. Foreside Fund Services, LLC, Distributor. 
   
There is no guarantee that the Fund will achieve its investment objective. An investment in the Fund is subject to risk, including the possible loss of principal amount invested.
 
Cannabis-Related Company Risk – Cannabis-related related companies are subject to various laws and regulations that may differ at the state/local and federal level. These laws and regulations may (i) significantly affect a cannabis-related company's ability to secure financing, (ii) impact the market for marijuana industry sales and services, and (iii) set limitations on marijuana use, production, transportation, and storage. Cannabis-related companies may also be required to secure permits and authorizations from government agencies to cultivate or research marijuana. In addition, cannabis-related companies are subject to the risks associated with the greater agricultural industry, including changes to or trends that affect commodity prices, labor costs, weather conditions, and laws and regulations related to environmental protection, health and safety. Cannabis-related companies may also be subject to risks associated with the health care sector and the biotechnology and pharmaceutical industries. These risks include increased government regulation, the use and enforcement of intellectual property rights and patents, technological change and obsolescence, product liability lawsuits, and the risk that research and development may not necessarily lead to commercially successful products. In addition, rising costs of medical products and services, pricing pressure (including price discounting), limited product lines, and an increased emphasis on the delivery of health care through outpatient services may affect the healthcare sector
 
Leverage Risk – Leverage is investment exposure that exceeds the initial amount invested. The loss on a leveraged investment may far exceed the Fund's principal amount invested. Leverage may magnify the Fund's gains and losses and, therefore, increase volatility. The use of leverage may result in the Fund having to liquidate holdings when it may not be advantageous to do so.
 
IPO Risk – The Fund may invest in securities offered in IPOs or in companies that have recently completed an IPO. The market value of IPO shares can have significant volatility due to factors such as the absence of a prior public market, unseasoned trading, a small number of shares available for trading and limited information about the issuer.
 
Shares are bought and sold at market price not net asset value (NAV) and are not individually redeemed from the Fund. Market price returns are based on the midpoint of the bid/ask spread at 4:00 pm Eastern Time (when NAV is normally determined) and do not represent the return you would receive if you traded at other times. 
     
Definitions   
Alpha is one of the most commonly quoted indicators of investment performance, is defined as the excess return on an investment relative to the return on a benchmark index. 
The Dow Jones Industrial Average is the DJIA or "The Dow" is a price-weighted average of 30 significant stocks traded on the New York Stock Exchange (NYSE) and the NASDAQ.
The Nasdaq Composite Index is the market capitalization-weighted index of over 2,500 common equities listed on the Nasdaq stock exchange. Derivatives, preferred shares, funds, exchange-traded funds (ETFs) or debenture securities are excluded from the index.